President Biden Releases American Families Plan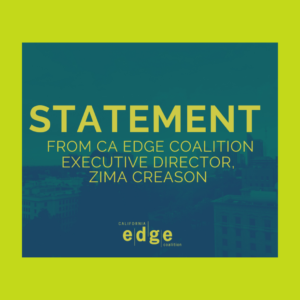 On April 28th, President Biden released the American Families Plan, which details the administration's vision to "build a strong economy that does not leave anyone behind." The California EDGE Coalition applauds the President's effort to increase access to the middle class and provide relief to those most impacted by the economic recession.
This plan makes significant investments for workers, working families, and individuals looking to upskill by providing access to:
high quality, affordable childcare, which will support 1 million parents, particularly mothers, to enter the workforce
lower education costs with 2 years free community college (including DREAMers), and increased Pell Grant awards ($1,400)
higher paying jobs by improving college retention and completion rates, and increasing minimum wage for childcare workers and educators
tax cuts by extending the Child Tax Credit through 2025, expanding the Earned Income Tax Credit, and permanently increasing tax credits to support families with child care needs.
and programs that address teacher shortages, improve teacher preparation, and strengthen pathways for teachers of color. This includes funding to provide educators with opportunities to obtain additional certifications in high-demand areas and high-quality mentorships.
The President's proposal, along with Governor Newsom's proposed budget, represents a tremendous opportunity to bolster our economy while supporting individuals to achieve economic mobility. These proposals will also help businesses by centering workforce development, which will empower individuals to access education and training that will prepare our future workforce. EDGE will continue to work with partners across the state and nation to ensure these crucial proposals receive on-going support.