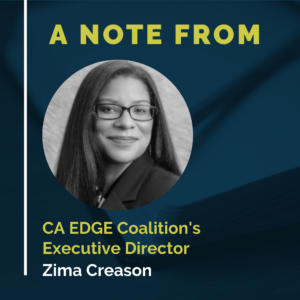 EDGE had an exciting month full of growth as we added two new team members, Sebastien Chaubard and Marinez Ruiz, to our staff. We are lucky to have both of them join in and contribute to the work here at EDGE. Learn more about Sebastien and Marinez on our website.
This month we also released new policy updates and positions, aligned with our commitment to pandemic response and recovery efforts that will support our business community and dislocated workers in low-wage occupations, provide stable resources to our community colleges, invest in support services for low-income students and adult learners, and expand training opportunities for California's most underserved populations — all while prioritizing racial and economic equity. This list continues to be updated as we analyze all pending legislation. Our full list of policy updates can be found in the "Budget and Policy" section below.
Following the release of our Flexible Learning Approaches in California report, we've hosted a webinar and three Twitter chats. We have since built a one-stop-shop for our webinar recordings and slides, Twitter chats, and more. All of this work was completed with the help of our partners at the Lumina Foundation, and we are grateful for their collaboration and like-minded mission to improve flexible postsecondary learning approaches for Californians.
Finally, we are excited to share that AB 99, California's Cradle-to-Career Data System, passed out of both Assembly Education and Assembly Higher Education Committees with unanimous support!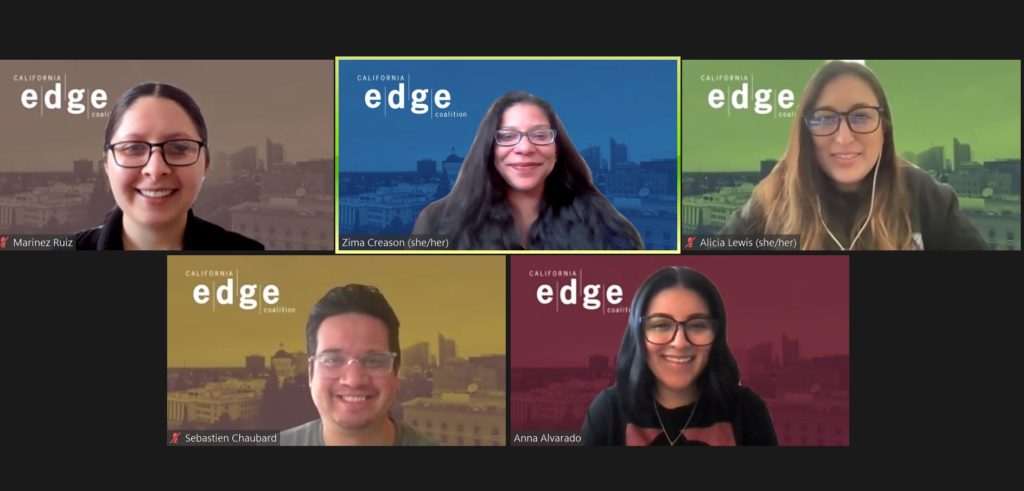 Please enjoy this month's reading and stay safe.
Click here to view: Monthly Newsletter, April 2021
Sincerely,