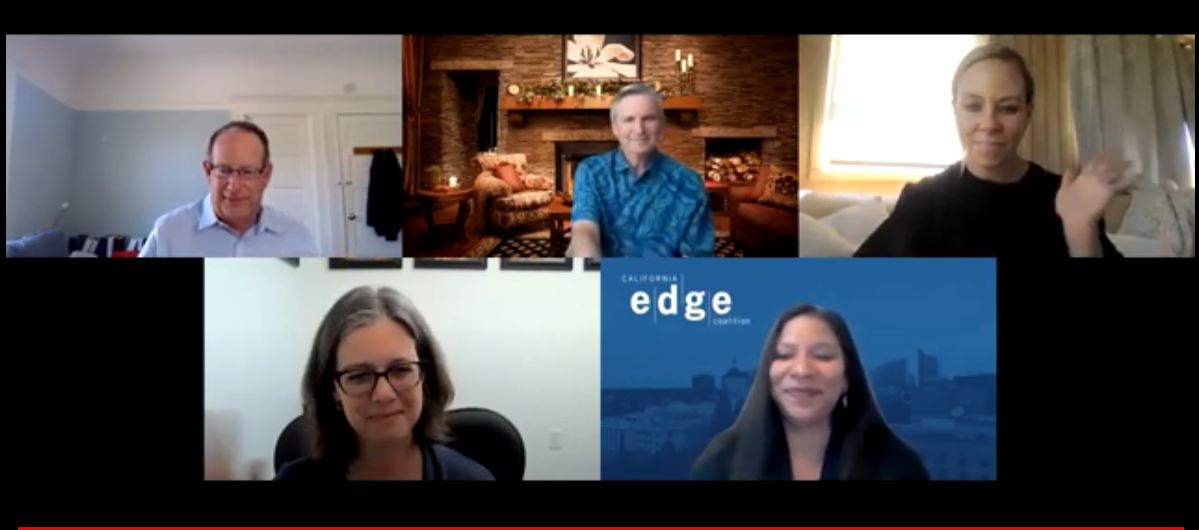 On April 1, 2021, the CA EDGE Coalition in partnership with CA Competes hosted a webinar focused on the Cradle-to-Career data system, Education-to-Employment Data for California's Industry . A fabulous lineup of panel participants shared there insights, expertise, and perspectives on how the data system could impact industry.
Special thanks to the event sponsors and panelists:
• Dr. Su Jin Gatlin Jez, Executive Director, California Competes
• David Rattray, President & CEO, Unite LA
• Bianca Blomquist, Senior California Policy & Engagement Manager / Northern California Outreach Manager, CA Small Business Majority
• John Brauer, Executive Director for Workforce and Economic Development, California Labor Federation
• Kathy Booth, Project Director, Educational Data and Policy, WestED
Click here to view a recording of the webinar.
Click here to view the slide deck provided by Kathy Booth.