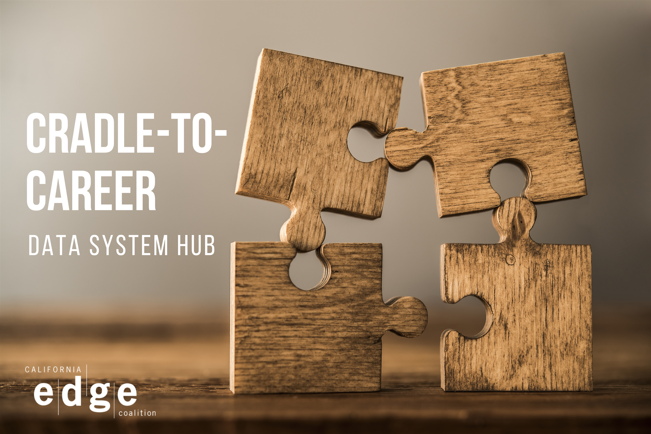 The CA EDGE Coalition applauds the Governor and Legislature for investing in the Cradle-to-Career Data System, California's first longitudinal data system. Now that the investment has been secured, it is imperative that advocacy efforts continue throughout the implementation process.
In an effort to keep stakeholders and advocates informed and engaged, EDGE created an online Cradle-to-Career Hub – home to the latest information and calls to action related to the data system's development. The hub provides information to a variety of stakeholders including individuals and families, businesses and labor, education leaders, as well as policymakers and advocates.

Please visit and bookmark the Cradle-to-Career Hub and join our email list to stay engaged. https://www.caedge.org/c2c/.