[et_pb_section][et_pb_row][et_pb_column type="4_4″][et_pb_text]
Help promote postsecondary education in California by becoming a California Community Colleges Outreach Partner and receive a $500 stipend for your organization.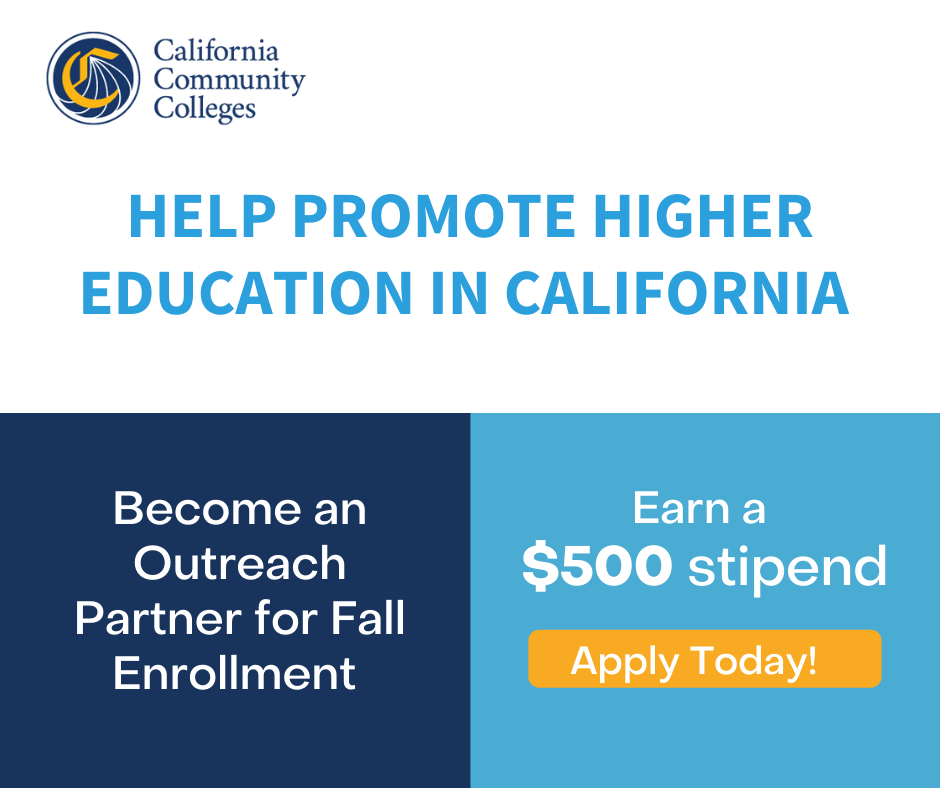 Coming out of the recent COVID-19 pandemic, California's Community Colleges are encountering a statewide decline in enrollment. Outreach Partners will help promote college enrollment and raise awareness of the year-round availability of financial aid and career tech education.
This is a short-term project and the application process is quick and easy.
Click here for details.