[et_pb_section][et_pb_row][et_pb_column type="4_4″][et_pb_text]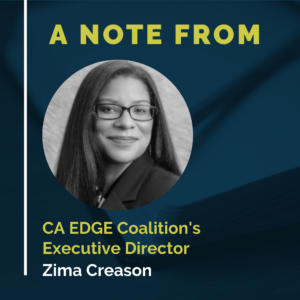 We are halfway through the year and have accomplished so much in this short time. EDGE's bill priorities held up through the June 4th house of origin deadline, and we are watching closely as we move towards a final budget agreement between the Legislature and Governor.
Keep an eye out for our enacted budget summary next month, which will undoubtedly impact our policy work in the coming months.
June is an incredibly inspiring month filled with opportunities to renew our commitment to stand in solidarity with communities that have historically experienced discrimination and barriers to economic mobility. On June 19th we celebrated Juneteenth in commemoration of the end of slavery in the United States. I'm thrilled that this holiday is now federally recognized, and I encourage all of you to learn more about this very important day in our nation's history. Join the celebration by committing to LeadersUp 100 Day Antiracist Challenge. Receive daily or weekly prompts that will help you define what it means to be antiracist. Sign up today!
June also brings us Pride Month. President Biden's statement said it best, "This Pride Month, we recognize the valuable contributions of LGBTQ+ individuals across America, and we reaffirm our commitment to standing in solidarity with LGBTQ+ Americans in their ongoing struggle against discrimination and injustice."
All month we have celebrated the promise and perseverance of our graduating students. Here in Sacramento, I was honored to participate in the Sunrise Tech Center's graduation ceremony to deliver a commencement speech. Sunrise Tech is the San Juan Unified School District's hub for adult education. While I was on campus I had the opportunity to connect with graduates and hear about the unique challenges adult learners face while they work to achieve their education, training, and career goals. Talking to these incredible students only reaffirmed my commitment to EDGE's mission – shared prosperity for all Californians.
Enjoy this month's reading.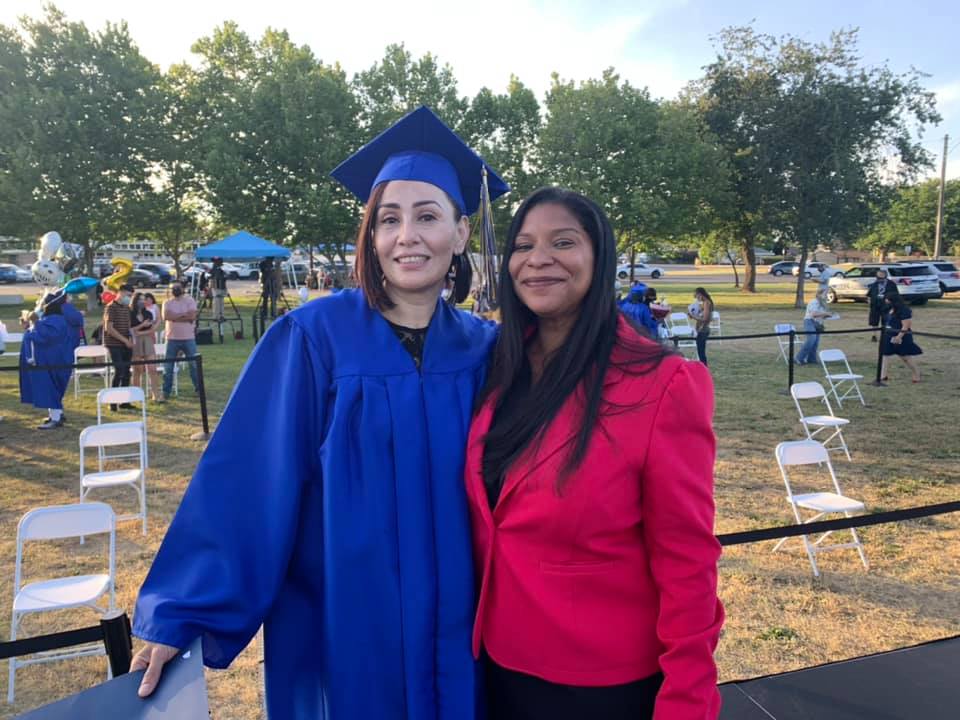 Sincerely,

Click here to view: Monthly Newsletter, June 2021
[/et_pb_text][/et_pb_column][/et_pb_row][/et_pb_section]