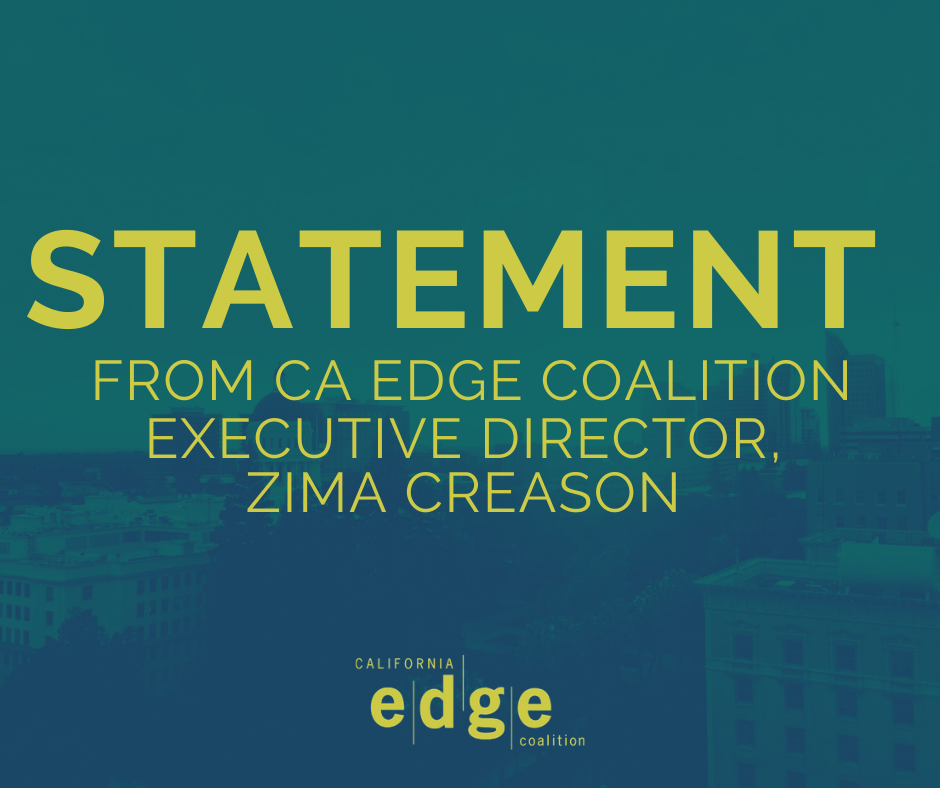 Dear Friends,
All of us here at the CA EDGE Coalition are absolutely heartbroken and outraged over the senseless and hateful murders of eight souls in Atlanta, GA earlier this week. More and more articles are being published sharing stories of the lives that were lost. Stories of parents, siblings, and friends who were taken away too soon in cruelty and brutality. One article in particular really touched my heart. It was a son's reflection of his mom, Ms. Grant, one of the women killed. He shared that she loved Tiesto, which brought a broken smile to my face. I also love DJ Tiesto, and I also have a son. I cannot imagine my son being quoted in an article such as this.
Racism in America is experienced by many people of color and hate reveals itself in a variety of ways. When we see injustice, when we witness hate, it is our obligation to stand up and do something. We cannot turn a blind eye. We must step up and have each other's back.
All of us here at the CA EDGE Coalition stand in solidarity with the Asian community and send our thoughts of comfort to the grieving families. In celebration of Ms. Grant's life, and the lives of all who were lost, please enjoy this track, In My Memory, by DJ Tiesto https://www.youtube.com/watch?v=12OIdzTk8zQ.
Sincerely,


Zima Creason
Executive Director