[et_pb_section][et_pb_row][et_pb_column type="4_4″][et_pb_text]
Dear Friends,
The California EDGE Coalition Board and staff are heartbroken over the loss of our amazing Board Vice President, Dr. Alma Salazar. Alma was a fighter and a bright light to everyone who knew her. She never stopped showing up for the cause, lending her fighting spirit and expertise everywhere she could, even while facing her own tremendous struggle with cancer.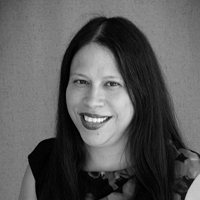 Alma has been a guiding force on the EDGE Coalition Board for many years, most recently serving on the Executive Committee and as Vice President of the Board. She brought her deep insight, courageous voice and commitment to equity and social justice to all she undertook. Her unwavering focus on the urgent need for leaders across the public and private sectors to come together to make a difference challenged us to aim higher and achieve more.
As many know, Alma was a powerhouse across a variety of leadership roles including her longtime work at UNITE-LA, most recently as Executive Vice President, and her service on the California Community Colleges Board of Governors, the National Skills Coalition Board of Directors, the Coalition for Humane Immigrant Rights' Board of Directors, as well as the CA EDGE Coalition Board. Her passion and commitment to fighting for equity and economic mobility for all moved California and the nation closer to shared prosperity. For this, and for so much more, we will forever be grateful to Alma.
In accordance with her family's wishes and the work to which she dedicated her career, Unite-LA is establishing a scholarship in her name. For those wishing to join in honoring Alma, please reach out to Natalie Pitman, UNITE-LA's Director of Operations and Strategy, at npitman@unitela.com, or feel free to send checks with a note indicating, Alma Salazar Scholarship, to UNITE-LA, 1055 Wilshire Blvd., Suite 1750, Los Angeles, CA 90017.
All of us here at EDGE send our deepest sympathies and condolences to Alma's family. Alma, we will miss you.
With gratitude, love and utmost respect,
The California EDGE Coalition Family
[/et_pb_text][/et_pb_column][/et_pb_row][/et_pb_section]