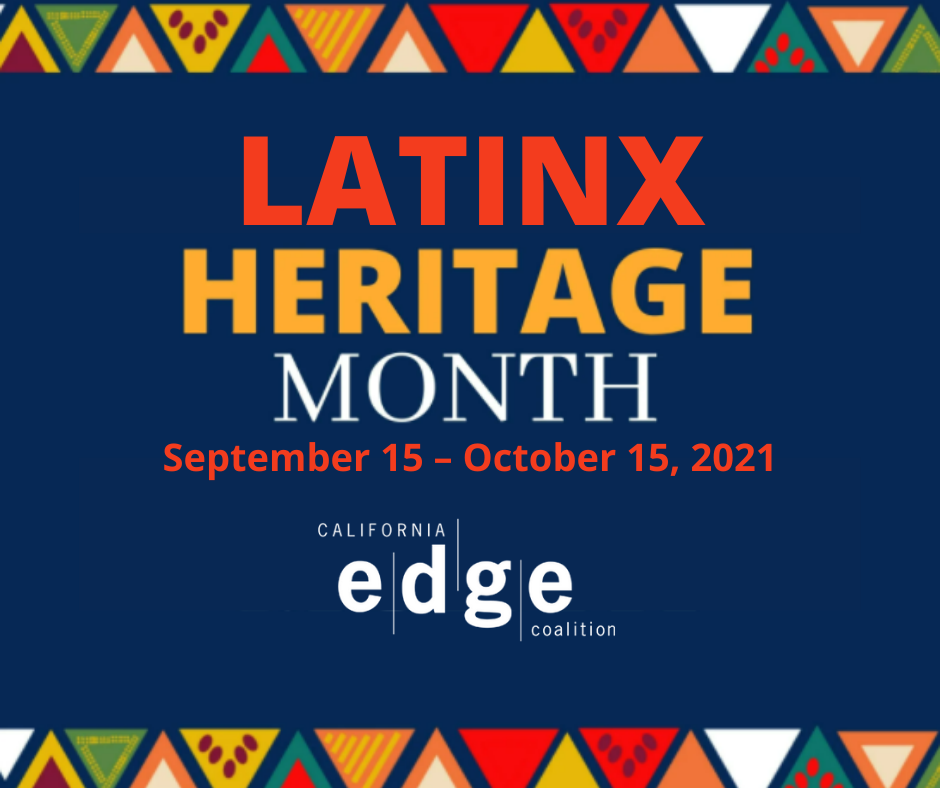 EDGE celebrates the Latinx culture this month and every month! Our mission focuses on communities that have been historically left out of California's prosperity and sadly, the Latinx community is included in this troubling trend. EDGE will continue to center the unique needs of the Latinx community as we advance our priorities.
Although this month is technically called Hispanic Heritage Month, the EDGE staff team (which 100% people of color and 50% Latinx) rejects this problematic term. "Hispanic" translates to Hispano: "a person descended from Spanish settlers in the Southwest before it was annexed to the U.S." Instead, we will uplift the term Latinx to honor inclusivity. Further, EDGE applauds Governor Gavin Newsom for his rejection of the term in his proclamation of this important month.
View his proclamation here.
Happy Latinx Heritage Month!