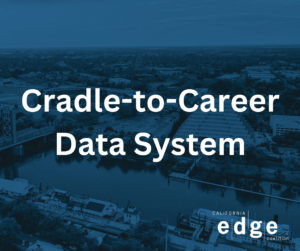 The Cradle-to-Career Data System – Data & Tools Advisory Board will be meeting on Thursday, October 12 to discuss pending proposals related to the data elements. The Cradle-to-Career Data System is a statewide longitudinal data system that aims to link existing education, workforce, financial aid, and social service information to equip policymakers, educators, and the public to address disparities and improve outcomes throughout the state.
The Data & Tools Advisory Board is reviewing proposals for additional data points that are not on the P20W list. Currently, key data elements on the P20W list related to education and workforce include student demographics, apprenticeship, wage, social services, and student financial aid. The community is encouraged to participate in these meetings where decisions on data points are being made. View the advisory board proposal process and a list of the pending proposals here. 
Below is a timeline of the progress. To learn more about the C2C Data System, click here.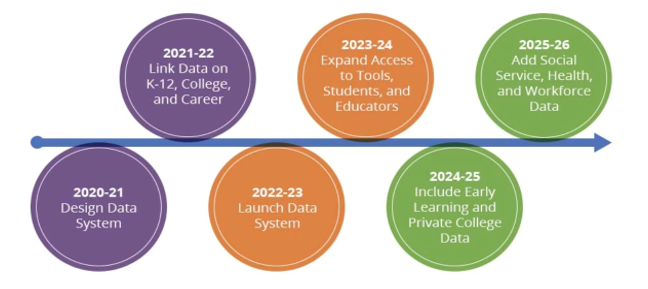 Source: California Cradle-to-Career Data System
Here are two ways you can participate in the public comment process:
Sign on to our coalition letter! Join us in our advocacy efforts in support of data points relating to student parents, workforce development, dual enrollment, competency-based education, and credit for prior learning. Deadline to sign on to the letter is Tuesday, October 10th. Click here to sign on. 
Submit your own public comment! You can submit an email and/or letter elevating key data points you think are important and that should be included in the data system. All public comments must be submitted by 9:00 a.m. Wednesday, October 11th to this email address: info@c2c.ca.gov. Each communication should include a subject line identifying the specific agenda item being addressed.
If you have any questions, contact Anna Alvarado at aalvarado@caedge.org 
View C2C board meeting agendas and background materials here.