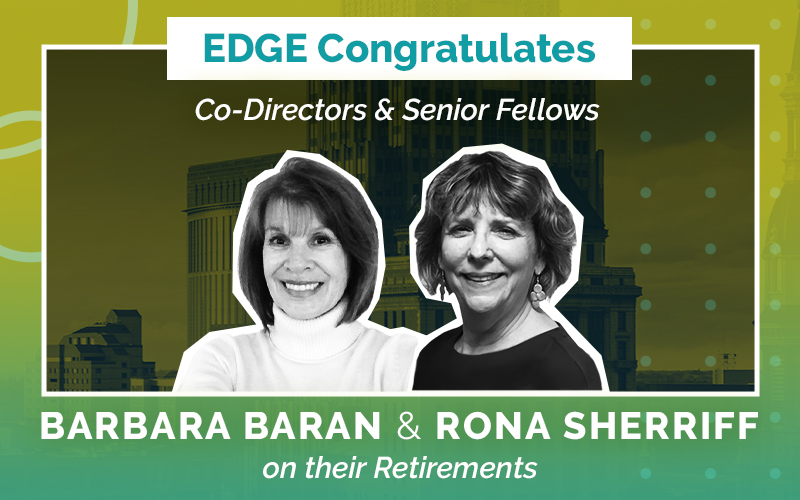 The California EDGE Coalition is looking ahead for what this new year will bring, but it is indeed bittersweet as we send off into retirement two of the most instrumental figures in EDGE's history, Barbara Baran and Rona Sherriff.
Barbara and Rona led EDGE as Co-Directors and transitioned into Senior Fellow positions before they retired. As pioneers of the organization, they leave behind a legacy rooted in fierce advocacy, workforce development, equity, and shared prosperity for all Californians.
Barbara Baran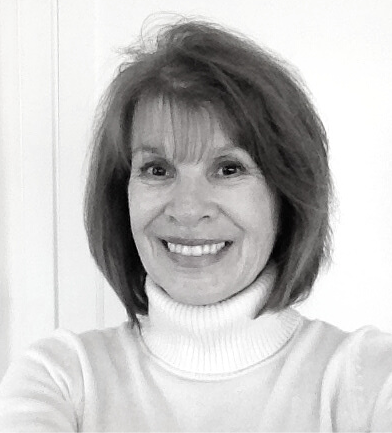 Barbara Baran worked in the field of workforce development for over thirty years as a senior administrator, national consultant, and academic. She was a partner and owner of the national consulting firm, Workforce Learning Strategies; Vice President for Workforce Development of the Industrial Services Program and its successor organization, the Corporation for Business, Work, and Learning (CBWL) in Massachusetts; and Associate Director of the California Budget Project. Barbara was a founding board member of the California EDGE Coalition and, until her retirement in 2020, served as a Co-Director for more than a decade. She has a B.A. from the University of Wisconsin, and a Master's degree and Ph.D. from the University of California, Berkeley.
Rona Sherriff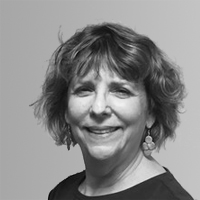 Rona Sherriff worked for over thirty-five years in research, advocacy, and policy development on workforce, education, and labor issues. She served for more than a decade as a Co-Director of the California EDGE Coalition. Prior to this position she worked for more than fifteen years in the California State Senate. As Deputy Director of Research for the Senate Office of Research, she managed a legislative policy team responsible for education, labor, workforce development, public employment, and retirement policy. She also worked as a consultant to the Senate Industrial Relations Committee and the Senate Select Committee on Workforce Preparation. While in the Senate she authored a series of reports and publications and served on various state and national boards. She has a Bachelor's degree from Cornell University and graduate work in Public Administration at California State University, Sacramento.
A Trailblazing Partnership
Rona shared some memorable times with EDGE. "I'll always fondly remember the people we worked with. First and foremost, the strong partnership Barbara and I had, and how we built upon and complemented each other's strengths. I was continually impressed with how our board members who represented such different constituencies could come together on critical issues. I will also never forget the relationships we developed with colleagues in the Legislature, the Administration, and other advocacy groups."
Zima Creason, EDGE's current Executive Director, spoke of their legacy, "Barbara and Rona are highly respected leaders who made EDGE what it is today. I am grateful to have worked with them and honored that I was chosen to follow in their footsteps to lead EDGE into the future."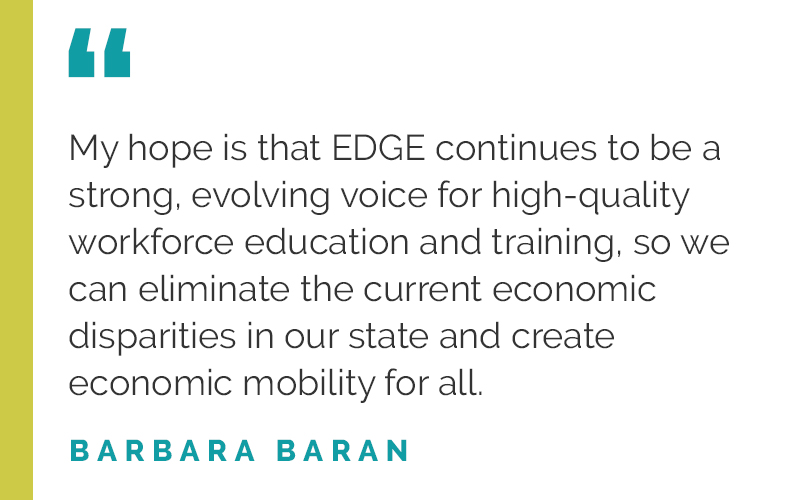 Barbara expressed excitement for what the future holds for the CA EDGE Coalition, "My hope is that EDGE continues to be a strong, evolving voice for high-quality workforce education and training, so we can eliminate the current economic disparities in our state and create economic mobility for all."
"All of us will miss them dearly, and we wish them nothing but the best in this next chapter!" Zima said.