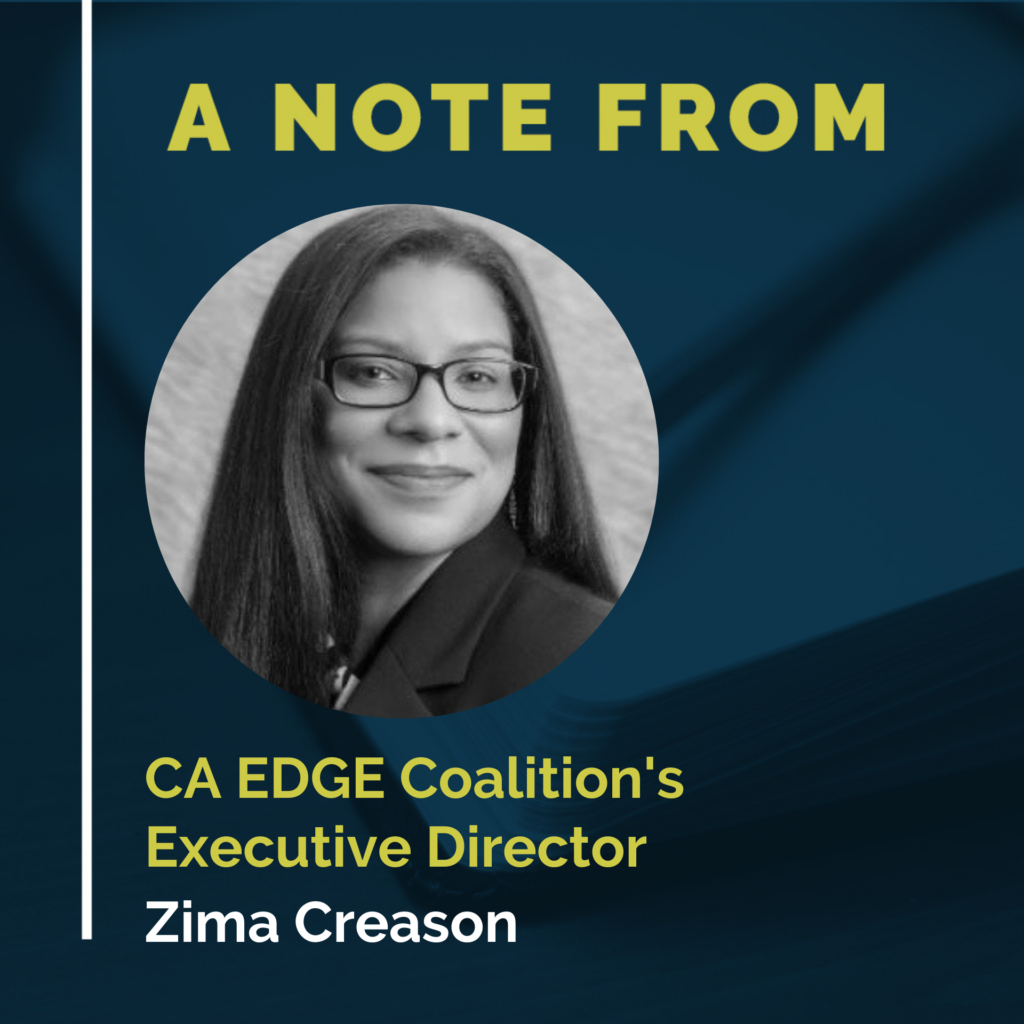 What a year 2020 has been! As we usher in a new year, full of new promise, I want to uplift our immense gratitude. Earlier this month we celebrated Giving Tuesday, and despite the shutdowns and holidays in isolation, donors showed up for us and it was a spirited reminder of how caring and kind people are throughout CA! Thank you to each and every one of you who contributed to the CA EDGE Coalition this Giving Tuesday. We are so grateful to go into 2021 ready to take on one of the most important economic recovery periods of our lifetime. If you didn't get a chance to contribute and would still like to, you can donate by clicking here!
I'm excited to announce that our coalition has grown! CHIRLA, the Coalition for Humane Immigrant Rights, has joined EDGE, and we're grateful to have Joseph Villela, their Director of Policy and Advocacy, representing CHIRLA on our Board of Directors.
All of us here at the CA EDGE Coalition hope you enjoy our final newsletter of 2020 and we wish you a safe, healthy, and restful holiday season. We look forward to ongoing collaboration in 2021!
Zima Creason
Read more: Monthly Newsletter, December 2020