We are pleased to announce that Zima Creason has been selected as the new Executive Director of the California EDGE Coalition.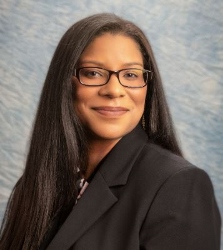 "Now more than ever, California needs bold leadership if we are to create a shared prosperity and a future that works for all Californians. Zima is the right leader at the right time to take the California EDGE Coalition forward. The Board is delighted that she has agreed to take up this charge," said Linda Collins, the California EDGE Coalition Board Chair and Executive Director of the Career Ladders Project.
Zima has worked in social justice policy since 2001, most recently serving as the President and CEO of Mental Health America of California (MHAC), a nonprofit charitable organization working to improve access to mental health services and support. In this role she worked to address the mental health professional workforce shortage with a focus on increasing the diversity of the mental health workforce and removing barriers to education and supporting pathways into mental health careers. She was responsible for the leadership of the organization, grassroots advocacy, stakeholder engagement, coalition building, policy development, and advocacy.
In 2018, Zima was elected to the San Juan Unified School District Governing Board. As a board member she is committed to ensuring that K-12 and adult students in her community are college and/or career ready and have access to a variety of career pathways and supports to achieve their educational and employment goals. She currently serves as an appointee to the California Department of Education Student Mental Health Policy Work Group. Zima is also a member of the My Sister's House Friends Committee that works with women and children to escape domestic violence and the Star View Children and Family Services Board of Directors. For her outstanding participation in her community, Zima received the Exceptional Woman of Color Award from the Sac Culture Hub in 2018.
In August 2019, Ms. Creason will succeed Barbara Baran and Rona Sherriff who have served as Co-Executive Directors for almost a decade. Barbara and Rona will continue to serve as Senior Fellows to help further the work of the California EDGE Coalition.